| | | |
| --- | --- | --- |
| Russia Says Iran Moving Closer To Nuclear Weapons | | |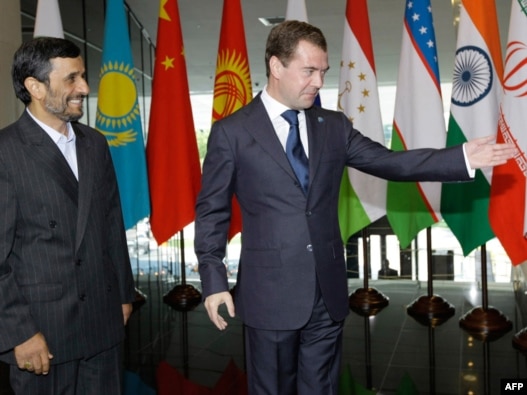 July 12, 2010
Russian President Dmitry Medvedev has said that Iran is moving closer to having the potential to create nuclear weapons.

Medvedev's statement at a meeting of ambassadors in Moscow comes after a row with Tehran over Moscow's support of sanctions against Iran.

The warning marks one of the rare occasions that the Kremlin has publicly joined the Western chorus alleging that Iran may be moving toward a nuclear weapon.

The United States and major European Union powers suspect that Iran is trying to build nuclear weapons. Iran says its nuclear program is peaceful.
http://www.rferl.org/content/Russia_Says_Iran_Moving_Closer_To_Nuclear_Weapons/2097705.html
******************************